Courtesy Van
Available Friday and Saturday evenings from 5pm. Please ring the Bar on 312 4411.
Happy Hour
Monday 5.30pm - 6.30pm
Raffles
Wednesday - Club Raffles from 6pm, Friday - Section Raffles from 6pm, Saturday - Club Raffles from 6pm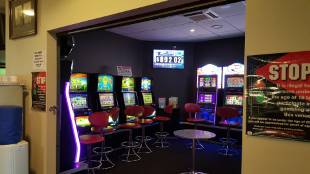 TAB & Gaming Machines
We have a separate gaming room with 12 machines and a separate TAB room with 2 self service machines for your entertainment.
Three large TV Screens with Sky
Games are played on our three big screens. Always a great atmosphere at the Club. Rugby Picks competitions are also held for Super 15.